Welcome to the Alura horse races! This event will begin with a horse race in our kinship Belfalas homesteads for easy access with the kinship port. After that the location will change beginning with a race to Stock in The Shire from West Gate, Bree. Check back to this thread regularly to see the upcoming weeks race schedules and which areas we'll be visiting.
Kinship Homestead Horse Riding Race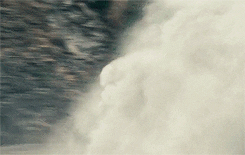 We will be holding the Horse Riding Race at the Belfalas Homesteads where our Kinhouse is located. All races will be from one end of the neighbourhood to the other. There will be one race for 68% mounts and a race with warsteeds.
Time & Date:
Thursday 28th February 3:30 pm AEST | Wed 27th 8:30 pm PST | 11:30 pm EST | Thurs 4:30 am BST | 5:30 am CET | 7:30 am MSK
Prizes
1st Place: 50g
2nd Place: 25g
3rd Place: 10g
Week One 2019 - Race to Stock, The Shire from West Gate, Bree!
Alura kin members will race on equal speed steeds from the West Gate, Bree Town to the stable-master in Stock, The Shire.
Players must stay on the same steeds for the duration of the race and no stables are to be used. A judge will be waiting at the finish line to greet you with fireworks and hand out prizes.
Time & Date:
Thursday 7th March 4:30 pm AEST | Wed 27th 9:30 pm PST | Thurs 12:30 am EST | 5:30 am BST | 6:30 am CET | 8:30 am MSK
Prizes
1st Place: 25g, Stack of Ale, and cosmetic pet
2nd Place: 15g, and Stack of Crispy Bacon
3rd Place: 5g and a stack of Pipeweed