Introducing...
Lotro Just Do It Day!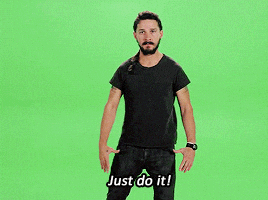 Every AU Monday I will log onto Rindr or Vaxa and yell JUST DO ITTT! I will be in voice chat to guide you through your Lotro dreams and get that shit done that you've been neglecting for too long or putting off because you need a group.
It can be deeding, skirmishes, questing, epic quests, epic battles, raids, instances, resource dungeons, anything in-game that you need to get done and haven't been able to earlier.
If no one
needs
to do anything I will be choosing a random instance or raid to run and inviting along online kinship members and other players in the world.
Come say hi, get some stuff done, possibly meet some other kin members, and earn some Lotro points! Feel welcome to come into voice chat just to say hi or hang out too =)
Event Time: Monday 12 pm AEDT | Sun 6 pm PST | 9 pm EST | Mon 1 am UTC | 2 am CET | 4 am MSK